February 2018 was sixth warmest February on record.
https://climate.nasa.gov/news/2694/february-2018-was-sixth-warmest-february-on-record/
January 2018 was the fifth warmest January in 138 years of modern record-keeping, according to scientists at Goddard Institute for Space Studies.
The modern global temperature record begins around 1880 because previous observations didn't cover enough of the planet. The current monthly analysis is assembled by NASA scientists who analyze temperature data from about 6,300 meteorological stations, ship- and buoy-based sea surface temperature measurements, and Antarctic research stations.
https://go.nasa.gov/2BtWdoW
Japans mets temperature trend correlate with all the other available datasets:
http://ds.data.jma.go.jp/tcc/tcc/products/gwp/temp/ann_wld.html
https://www.giss.nasa.gov/research/features/201501_gistemp/
https://static.skepticalscience.com/pics/temp_disagreements.png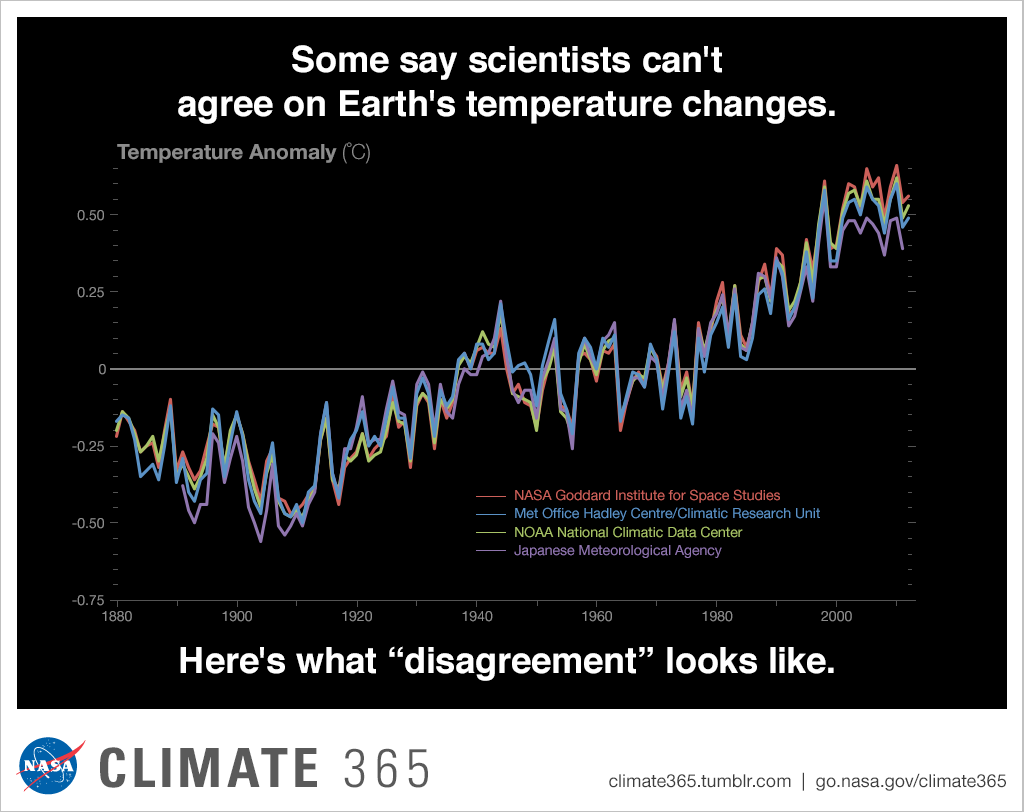 ________________________________________________________
New study brings Antarctic ice loss into sharper focus
A NASA study based on an innovative technique for crunching torrents of satellite data provides the clearest picture yet of changes in Antarctic ice flow into the ocean. The findings confirm accelerating ice losses from the West Antarctic Ice Sheet and reveal surprisingly steady rates of flow from its much larger neighbor to the east.
The computer-vision technique crunched data from hundreds of thousands of NASA-U.S. Geological Survey Landsat satellite images to produce a high-precision picture of changes in ice-sheet motion.
"Including modeled rates of snow accumulation and basal melt, the Antarctic ice sheet lost ice at an average rate of 183 ± 94 Gt yr−1 between 2008 and 2015."
https://climate.nasa.gov/news/2686/new-study-brings-antarctic-ice-loss-into-sharper-focus/
https://www.the-cryosphere.net/12/521/2018/tc-12-521-2018-discussion.html
https://www.theguardian.com/world/2018/mar/06/arctic-warmest-winter-record-climate-change
______________________________________________________
US Glacier national park losing its glaciers with just 26 of 150 left
https://www.nature.com/articles/s41598-018-22258-0
Shipping first as commercial tanker crosses Arctic sea route in winter:
https://www.theguardian.com/environment/2018/feb/13/shipping-first-as-commercial-tanker-crosses-arctic-sea-route-in-winter
What's behind Greenland's black snow?
http://www.peoplesworld.org/article/whats-behind-greenlands-black-snow/