They" changed the term "global warming" to "climate change" because the planet is not warming is an oft-repeated talking point of those, such as President Trump, who cast doubt on the reality of rising temperatures.This claim is demonstrably incorrect, never mind that it's unclear who "they" are.
The planet just had its hottest 4 years in recorded history. Trump is dismantling efforts to fight climate change.
https://climate.nasa.gov/climate_resources/9/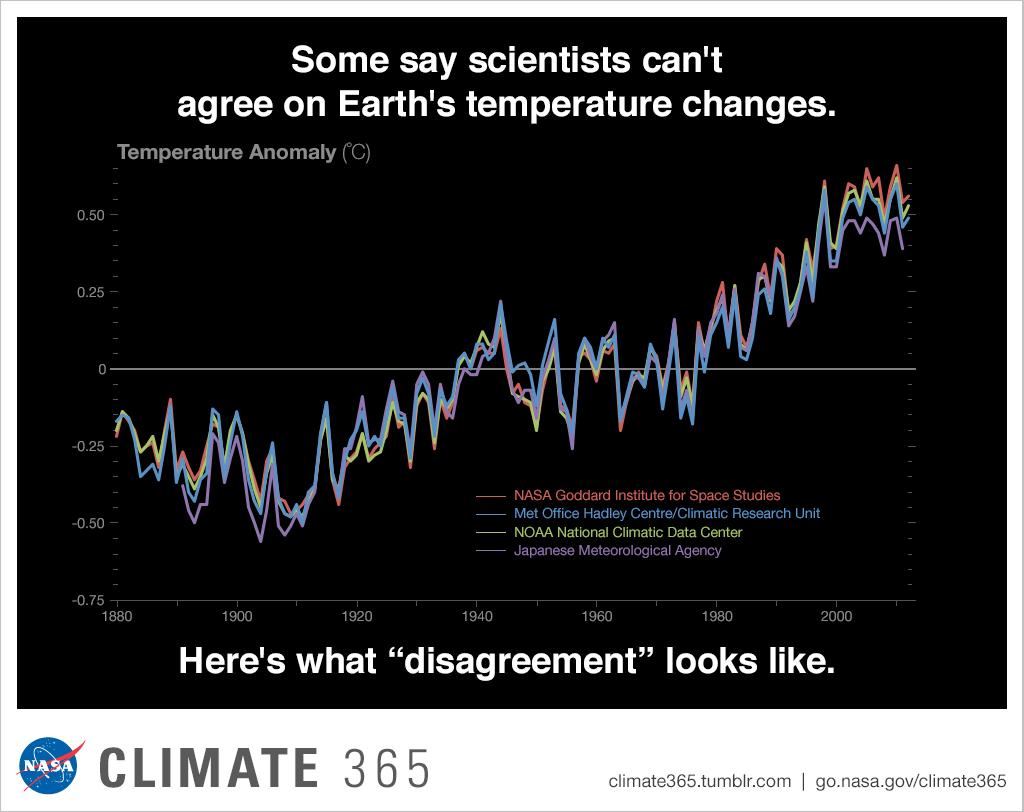 There have
long been claims
that some unspecificed "they" has "changed the name from 'global warming' to '
climate change
'". In reality, the two terms mean different things, have both been used for decades, and the only individual to have specifically advocated changing the name in this fashion is a global warming '
skeptic
'.
Lets see some examples to how the"climate change" term have been in use over the last 100 years:
1896:
http://www.rsc.org/images/Arrhenius1896_tcm18-173546.pdf
1912
https://www.snopes.com/1912-article-global-warming/
https://paperspast.natlib.govt.nz/newspapers/ROTWKG19120814.2.56.5
1932
1938
1955

http://cvining.com/system/files/Plass-Tellus-1956.pdf
1969
https://link.springer.com/article/10.1007/BF02243163
1978
http://climate.envsci.rutgers.edu/pdf/RobockInternalExternalJAS1978.pdf
1998

NASA knows rocket science and climate science (having pioneered the research in both).

NASA knows the difference between global warming and climate change, too.

NASA is smart.

You can be smart, too.

Like NASA.